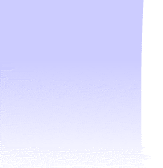 Categories & Eligibility - 2021

You may row in any category for which you are eligible. The minimum age to compete at CIRC is 13 years of age. Proof of eligibility may be requested on the day of race. All competitors should ensure they are fit and healthy and familiar with using the Concept2 ergometer to compete in a race.

Open

Men and Women

Women -

61.5kg

Men -

75kg Find WEIGH IN PROTOCOL here.

U23

Under age 23. Must be 22 or less up to and including February 23, 2021.

U19

Under age 19. Must be 18 or under up to an including February 23, 2021

U17

Under age 17. Must be 16 or less up to and including February 6, 2021 No one under the age of 13 is eligible to enter.

Must be 30 years or older on February 23, 2021 Use age as of February 23, 2021.

Ten year age groups 30-39, 40-49.

Five year age group starting with Age 50-54, 55-59, 60-64, 65-69.,70-74 etc.

Para

Indoor Rowing classifications are aligned with the World Rowing Para categories - PR1, PR2, and PR3

Soldier On

Members who have served in the military who have a permanent or acquired injury or illness that may or not be visible. There are 3 categories Open, Moderate and , Maximum. Open to both men and women.

Anyone may enter the race, but those who may qualify (place in the top 2 of Group 1 races, or 1st place in Group 2) must hold a valid and current citizenship document for a country in the Americas.