Indoor Rowing Racing Links
______________________________________________
2015 INDOOR ROWING REGATTAS IN CANADA

Winnipeg Indoor Erg Championships
WINNIPEG, Manitoba
Sunday, February 1, 2015
Hosted by the Winnipeg Rowing Club
20 Lyndale Avenue, Winnipeg
Contact: rowwrc@mts.net.
Click for Results HERE. . .
VICTORIA, British Columbia
Sunday February 1, 2015
Hosted by University of Victoria
Contact: Rick Crawley Tel: (250) 472-4036
E-mail: rcrawl@uvic.ca
Click for Results HERE. . .
Prairie Indoor Rowing Championships
SASKATOON, Saskatchewan
Saturday, January 31, 2015
Hosted by the Saskatchewan Rowing Association
www.saskrowing.ca
Click for Results HERE...
Atlantic Indoor Rowing Championships
DARTMOUTH, Nova Scotia
Hosted by Row Nova Scotia
East Dartmouth Community Centre,
Dartmouth, Nova Scotia
Contact: novascotiarowing@gmail.com
Click for Results HERE. . .
Canadian Indoor Rowing Championships
TORONTO, Ontario
Sunday, February 1, 2015
Hosted by the Canadian Indoor Rowing Association
Hershey Centre, Mississauga, Ontario
Contact: entries@cdnindoorrowing.org
Click for Results HERE...
____________________________________
WORLD CHAMPIONSHIPS - INDOOR ROWING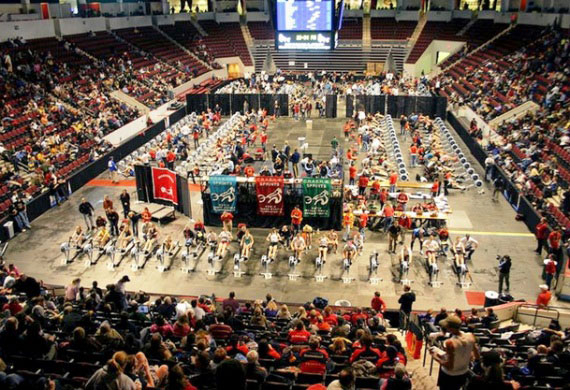 C.R.A.S.H.-B. SPRINTS World Indoor Rowing Championships
March 1, 2015
Boston University Agganis Arena
C.R.A.S.H.-B., Cambridge, MA U.S.A.
web site: www.crash-b.org
Webcast videos from the C.R.A.S.H.-B.s: Concept2
| | |
| --- | --- |
| | The C.R.A.S.H.-B. Indoor Rowing Championship is the world championship race for indoor rowing. Held every year since the very first race in 1981, this event now draws more than 2000 competitors from around the world. CIRC (TORONTO) and MONSTER ERG (Victoria) are the Canadian satellite regattas of this event and send the 4 top qualifying athletes to race in Boston. |
_______________________________________________
Current World Records on the Concept 2 Ergometer for 2000 metres.
_____________________________________________
OTHER INDOOR ROWING REGATTAS:
North American Race Circuit Calendar >>> click on map