MISSISSAUGA - February 4, 2018
When Canada's best athletes take centre ice at the Hershey Centre in Mississauga there won't be any hockey sticks or ice skates. Rowers from age 13 to 87 will be testing their toughness in 2000 metre races that simulate the on the water version.
Indoor rowing has been a winter event in Canada for 35 years which brings together thousands of competitors who typically train at home, in gyms or rowing clubs on Concept 2 rowing machines, called ergometers or "ergs."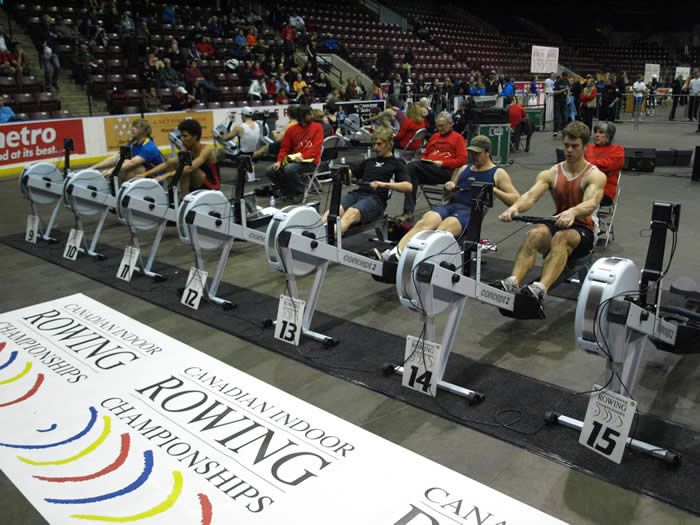 Over 800 competitors will battle it out on 36 lanes set up in a "U" formation in Mississauga, Ontario. The event attracts rowers and paddlers from Dragon Boat Clubs to Olympic and Paralympic hopefuls.

This all-day event is part of a series of indoor regattas in North America - one of the largest on the circuit. Competitors come from all provinces in Canada and we welcome international competitors.

One of the unique opportunities the side by side racing provides is a chance to see how competitors fare against the current World Records at CIRC.
Racing will be held starting at 8:30 a.m. and finish up at 4:50 pm at the Hershey Centre in Mississauga. The event is free to the public and the media is welcome to cover the event.
See web for directions to the Hershey Centre: http://www.cdnindoorrowing.org/location.html